We are a full service check cashing and bill payment company with locations
in Long Island and Queens New York.


All our convienient locations have been recently renovated and are clean and comfortable. Our tellers are courteous and helpful and our locations are situated on well travelled and well lit roads.

116a Fulton Avenue, Hempstead, NY 11550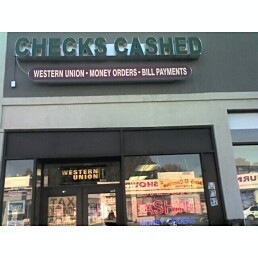 400-D Fulton Avenue, Hempstead, NY 11550

219-19 Jamaica Avenue, Queens Village, NY 11428